Why the best home inspectors are becoming HouseCheck inspectors.
If you're a home inspector, you didn't become an inspector because you thought it would be fun to deliver donuts to real estate offices and hope for referrals.
And you're probably not too crazy about explaining your services and pricing over and over again to every prospective customer, or having to deal with all the appointment scheduling, either.
You became a home inspector for one reason: You wanted to inspect houses. But let's face it…you're probably spending way too much time dealing with all the issues that come with running a home inspection business, and not nearly enough time actually inspecting houses.
When you become an independent HouseCheck contractor, you still own your own business, and you're still the boss…but we take care of all the stuff that chews up your productive time, such as planning and executing marketing campaigns, answering inquiries, scheduling inspection appointments, collecting payments, and depositing proceeds into your account. That frees you up to do more inspections and make more money.
For complete details on our program for independent inspectors, call us toll-free at 844-94-CHECK.
FREQUENTLY ASKED QUESTIONS
Questions Inspectors have asked about HouseCheck:
"The HouseCheck Inspection Report is the new industry standard that gives our independent inspectors a huge competitive advantage. This is the report that every consumer deserves". Here are a few pages of the HouseCheck Inspection Report:
We're building training systems that will quickly become the new industry standard.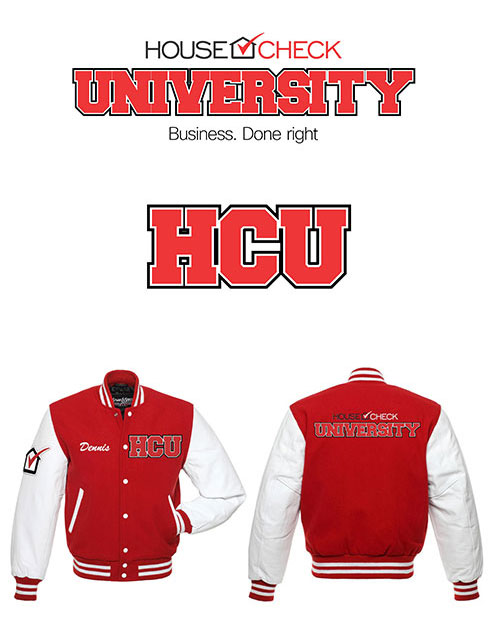 Our HouseCheck independent Inspectors' superior knowledge and professionalism will be a key differentiator of the HouseCheck brand. So we're taking unprecedented steps to assure that our Inspectors constantly have access to the most up-to-date information, the latest inspection technologies, and the best professional training.
To begin with, our Inspector Training Department is in the process of producing over 200 brief videos that will provide in-depth information on the various household elements and systems that are part of a standard house inspection. Whenever information is needed about anything that needs to be inspected — from chimney flashing and electrical grounding systems, to roofing and mainline sewer drains — a proprietary informational video will be available online exclusively for our independent HouseCheck Inspectors.
In addition to this on-demand video-based training, HouseCheck will be creating and operating "HouseCheck University," a dedicated learning center located on the company's 100-acre corporate campus in southern Idaho. HouseCheck University will include conventional instructional classrooms, a 500-seat auditorium, and additional facilities that will provide a venue for any kind of training that our Inspectors may require.
Of course, at HouseCheck University our independent Inspectors will learn about cutting-edge inspection techniques, technologies, and regulations. But beyond those areas of instruction, Inspectors will also have access to courses designed to help them become increasingly successful business people — they'll be able to take classes in subjects such as business communication, customer service, conflict resolution, financial management, and other pertinent topics that will enhance their development as independent contractors.
But HouseCheck University isn't strictly for the benefit of our independent Inspectors. We believe it's vitally important for every HouseCheck employee to understand the world our Inspectors live and work in — so each employee will be required to complete the same course of study that the Inspectors take!
This company-wide training and cross-training regimen will equip every Inspector and every employee to thoroughly understand the inspection process, which will facilitate optimized communication and maximized understanding between Inspectors, employees, and customers. And we believe that will reflect positively on our brand with every interaction, with every person, every day.