HouseCheck is a national company with local impact.
At HouseCheck, everything we do is designed to positively effect the entire home inspection industry on a national level. But the true value of our company is seen every time our inspectors apply the knowledge and experience they've attained for the benefit of a home buyer or home seller.
We understand that buying or selling a home is a big deal. In fact, for many people, it's the largest transaction they'll undertake in a lifetime. So getting it right is critical.
We're proud to be in a position of helping both buyers and sellers understand the actual condition of a property from top to bottom. Because when decisions are made in light of objective facts, those decisions are more likely to stand the test of time.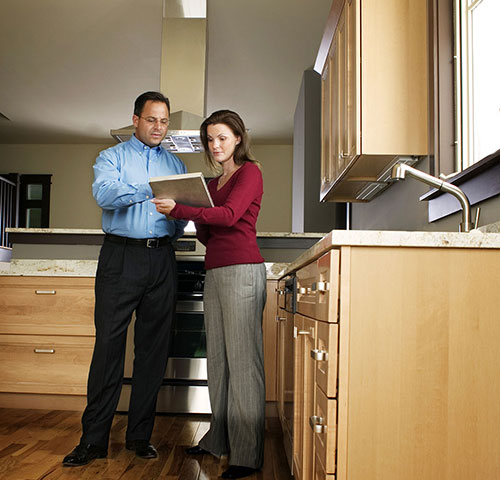 For a more effective window into the philosophies that shape our company, take a look at this list of our values…the things that we, as an organization and as individuals, believe to be important:
We value the creation and implementation of innovative home inspection services that invariably exceed the expectations of homebuyers, home sellers, and other parties who are involved in real estate transactions.
We value the kinds of systems and human interaction that foster lasting emotional consumer connection to the HouseCheck brand.
We value attaining and sustaining a role as acknowledged thought-leaders within the home inspection industry.
We value professionalism and commitment at every level of our organization, and pledge to help each individual who is affiliated with our company seek and ultimately reach their maximum potential.
We value providing opportunities for individuals who work with our company to own a part of the company and experience significant financial growth through hard work and team building.
We value camaraderie and fun as beneficial components of a healthy, productive work environment.
We value giving back in significant measure to the members of the communities in which we do business.
We value family as the essential building block of a healthy society, and homes as the place where individuals should experience unconditional love and acceptance, therefore we will seek to support the growth and maintenance of healthy families and home environments.
One more important note: As part of our commitment to caring for those in the communities we serve, HouseCheck is planning to build and operate one or more facilities that will provide life-changing support for battered women and their children. Watch our website for more details on this project as it unfolds.